Hello friends, today I have brought for you five such amazing apps Top 5 Best Useful Latest Android Apps List October which are very interesting and also very useful.
By installing all these apps in your smartphone, you can create a better experience of smartphone usage, which will also make your everyday life much easier.
Top 5 Best Useful Latest Android Apps List
1. SquareBlend App: In this application, you can convert any size photo to DP size and you can also add a lot of filters to it. But the special thing of this app is that here you get a lot of effects which are 3D effects and the interface of this app is quite easy.
SquareBlend App:
Simply you have to click on the effect that you want to add to your photo, after that you select the image from your gallery to which you want to add a filter, after that you do not have to do anything because this app automatic your image Croping it will add filters to it.
---
Top 5 Best Useful Latest Android Apps List
2. Crisper App: This is a wallpaper app and to tell the truth, till date I found it to be the most amazing and unique wallpaper app.
Crisper App
Here you get Billions wallpapers and all the wallpapers are unique, and the collection of wallpapers is also found here which I think you can find more collections than Hundreds like Halloween, Basketball, patient, Covid-19, Watercolor, Festive Moments, Mobile, Darm And Moody, etc.
Many creative wallpapers are available here and you can also edit all those wallpapers by degree by cropping, adding text, and adding a lot.
---
Top 5 Best Useful Latest Android Apps List
3.Venlow App: This app will be very useful for those people who always keep status on WhatsApp, but many statuses are in landscape which does not look good in WhatsApp status. But through this app you can convert any landscape video into portrait in original quality.
Venlow App:
If that video is in high quality then you can convert that landscaped video into portrait mode in high quality itself and you can easily place it on WhatsApp status. If I speak in easy language, then you can put that video on full screen status.
---
Top 5 Best Useful Latest Android Apps List
4. LitePass App: How to praise this app? The work of this app is as the name of this app. If your smartphone has less storage and RAM due to which you are unable to install more applications in your smartphone then this app will help you.
LitePass App: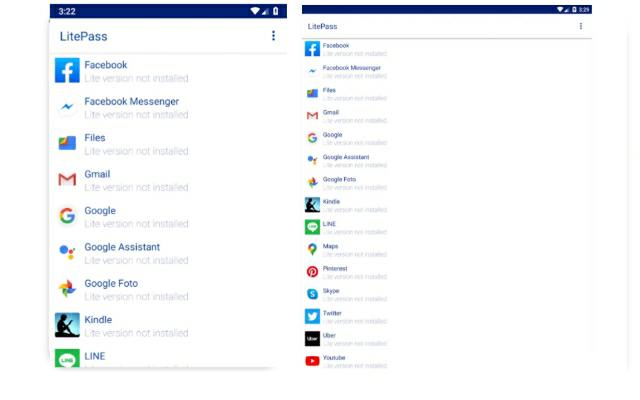 In this app you get the light version of all the applications that you always use such as Facebook Messanger, Facebook App, Files Files by Google, Maps, Google Photo, Youtube, Uber, etc.
The lite version of all popular apps like these is available in the play store but maybe you don't know, then this app gives you that app by itself, by clicking here, the redirect will be on the play store and you will find the light version in your smartphone Can be installed.
Top 5 Best Useful Latest Android Apps List
5. All Tools App: I liked this app very much and it is also really very useful because in this app you get more than 60+ tools that you use everyday, and the size of this app is only 5 to 6 MB.
All Tools App: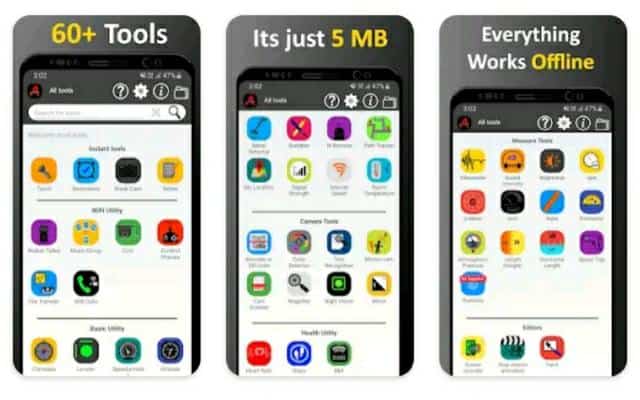 And all the tools available in this app are very useful in your everyday life like Torch, which has extra features, Reminder, Black Cam so you can take a photo of anyone without turning on the camera on mobile. , Walkie Talkie, Music Group, cctv, Control Phones, Wifi Calls, etc. More than 60+ tools are available here.
The number of tools here is quite amazing and also very useful.